SyncroMSP and The Nerd Zone Team up!
Yes, it is with great pride that we announce that we are now officially an approved SyncroMSP reseller. Our staff are fully qualified to make your IT Monitoring and Remote support a smooth and effortless experience!
Say goodbye to multiple apps and complicated software.
Syncro's RMM works in-sync with the PSA to make your job delightful.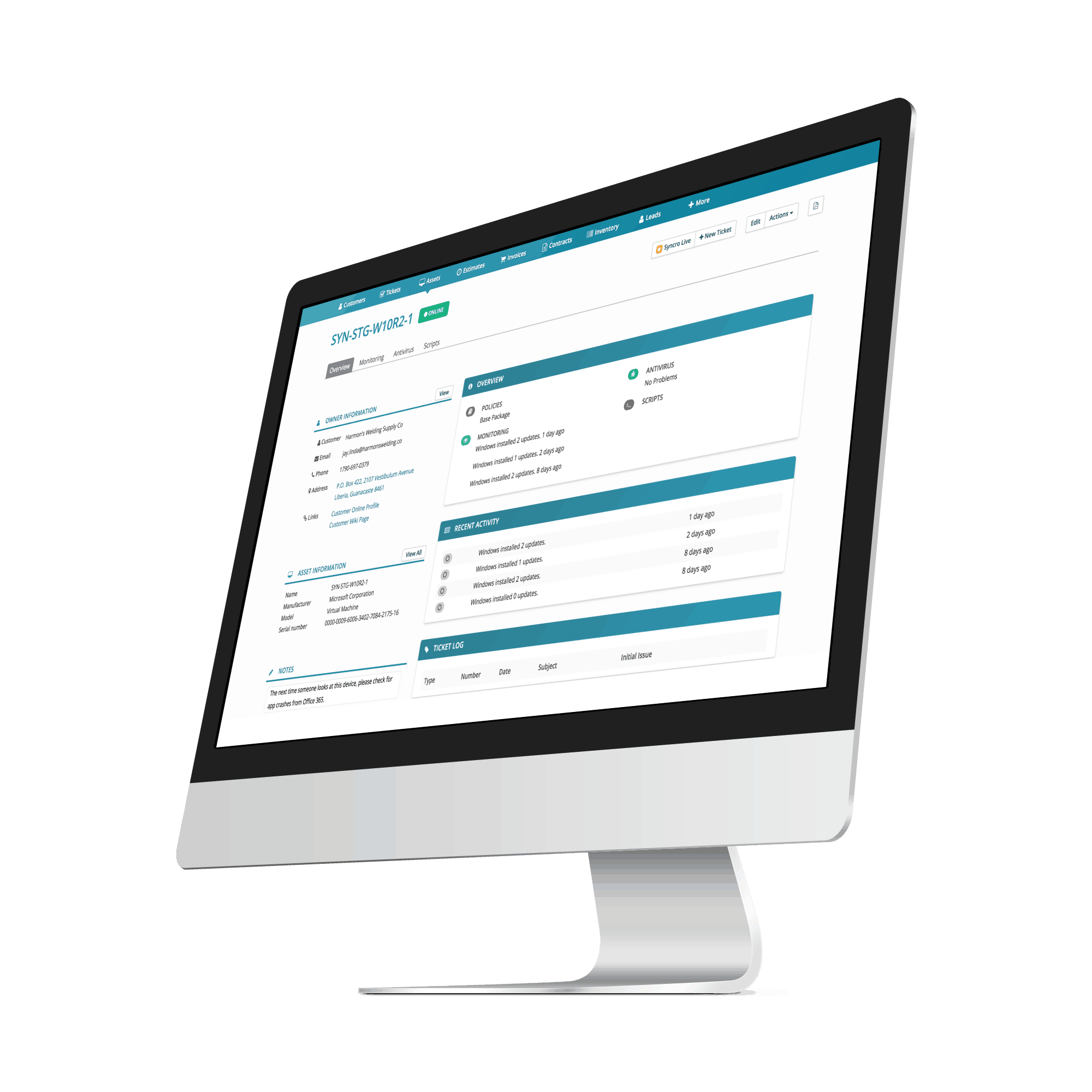 
Remote Monitoring and Management
With real-time Remote Monitoring and customizable Notifications, you can choose what issues are surfaced so you can quickly focus on identifying and fixing critical situations.}
Automated Remediation
Identify, diagnose, and fix issues – fast. Between comprehensive Monitoring, real-time Alerts, and an extensive set of Maintenance tasks, you'll fix issues before they even become your client's problems.
Communicate Better
With built-in communication tools and a dedicated Portal for each client, you can offer better communication while automating a majority of the messages.
Robust Reporting
Built-in MSP reports enables you to maintain line-of-sight to your entire network's performance, while also letting you dive into details of each client's environment.